The Graduate Institute of Optometry in affiliation with NECO (The New England College of Optometry- Boston) presents: CAS in DIABETES (27 CPD points)
1 August 2019

-

4 August 2019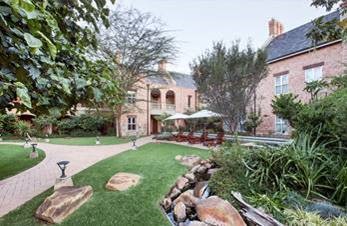 Course description: Diabetes has emerged as a world-wide challenge across all populations and ethnicities. The World Health Organization estimates that by the year 2020, there will be more than 350 million people world-wide with diabetes mellitus. Additionally, diabetic retinopathy is the leading cause of new worldwide blindness in working age populations.  Appropriate diagnosis of level of retinopathy is crucial for clinical management and patient education and self management is crucial to appropriate management of the disease.
This comprehensive, multidisciplinary course considers the diagnosis and primary and specialty care management of the person with diabetes mellitus. Emphasis is placed on a practical approach to diagnosis of level of diabetic retinopathy, identification of co-morbidities and systemic risk factors for the onset and progression of diabetic retinopathy.  A comprehensive overview of systemic micro and macrovascular complications is directed towards the clinical needs of the comprehensive eye care practice.
Part 1 will present an overview of systemic considerations of diabetes mellitus, including patient self-management and treatment options.  This will also include other systemic diseases that are linked with diabetes such as atherosclerosis, hypertension, hyperlipidemia, including pharmacology, cerebrovascular/stroke. This will also include epidemiology of diabetes and of the co-morbidities associated with diabetes
Part 2 is devoted to overview of vascular findings including retinal and non-retinal ocular complications of diabetes.
Part 3 consists of intensive, workshops designed to prepare and certify the eye care professional in all aspects of digital image acquisition, interpretation and diagnosing level of diabetic retinopathy. Module 3 allows the attendee to review the lesions and clinical levels of diabetic retinopathy and diabetic macular edema to determine clinical management. This portion of the program prepares the primary care optometrist to make appropriate diagnostic decisions to manage various levels of diabetic retinopathy and diabetic macular edema.  Case studies are used to illustrate principles of medical intervention and increased optometric participation in co-managed patient care.
Part 4 consists of intensive experience in patient education, including self monitoring of blood glucose, insulin injection, carb-counting, diet and exercise.
Behavioural Objectives: At the conclusion of this lecture the participant will:
know fundamental systemic manifestations of diabetes mellitus
describe micro- and macrovascular complications of diabetes
know the significance of the lesions of diabetic retinopathy as presented in a digital format.
know evidence based outcomes for contemporary treatment and management of diabetic eye disease
describe clinical decision algorithms for managing diabetic retinopathy
describe the methodology for providing patient education in the area of diabetes and diabetic eye disease.