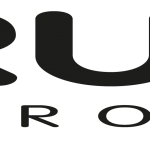 Website ASG Sport Solutions ASG Sport Distribution
Elevate Your Performance
We are looking for a highly motivated dynamic sales representative with a passion for Sports Eyewear to service our Optometrist clients in the Gauteng and surrounding areas.
Ideal candidate should have 2-3 years of sales rep experience, have experience and knowledge of the Optometry industry, your own vehicle, and a passion for Sport.
Candidate will be selling Rudy Project eyewear.
Please email your cv to hylton@asgsport.co.za