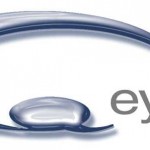 EyeQ
EYEQ OPTOMETRISTS SOMERSET WEST SEEKING AN EXPERIENCED OPTICAL DISPENSER/ FRONTLINER WHO IS LOOKING TO FURTHER THEIR CAREER IN THE OPTICAL RETAIL INDUSTRY.
This is an amazing opportunity for a confident, customer focused individual who is ready to build and make a positive impact on our stores now and into the future.
To be successful you will have the following skills and attributes:
·        A recognized Optical Dispensing qualification, desirable but not essential
·        A passion for providing the highest customer service and aftercare
·        Able to build rapport & adopts good interpersonal skills when dealing with customers
·        Good standard of personal presentation
·        Initiative, punctuality and reliability
·        Able to work cohesively and productively within a team
·        Flexible to work retail hours which may include some late nights and weekends.
Please send your detailed CV together with a cover page describing why you would suit this position and salary expectation to opticsdispensing@gmail.com