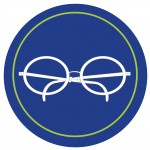 Website Maartens Oogkundiges
Established practice in Vredendal requires the services of a dedicated Optometrist.
The practice offers a market-related salary, with excellent work hours – no work on weekends or public holidays.
We offer the opportunity to purchase into the practice when the owner retires.
The candidate must be fully bilingual in both Afrikaans and English.
New graduates are welcome to apply for this position.
We will also offer support in relocating.
Description
Comprehensive Consultations & Vision Tests
Diagnosing Refractive Errors and sight Problems
Prescribing Glasses and Contact Lenses
Visual Therapy
Dispensing Duties
Repairs and Adjustments
Optom Related Administration
Build and retain customer relationships
Please send your resume, ID copy, and a copy of certificates to:
maartensoogkundigescv@gmail.com