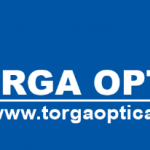 Website Torga Optical
Torga Optical is looking for passionate Optometrists and franchise partners for well-established locations throughout the Western Cape.
We offer an attractive business model with a strong upside potential for ambitious hard working Optometric professionals. You can now easily own a Torga Optical with Torga's innovative business model to minimise your capital outlay and business risk.
You get all the benefits and independence of being an owner in a well-established franchise whilst not having the stress of raising substantial bank finance and capital.
Please send your CV in confidence to : ian@torgaoptical.co.za or call 083 659 1954