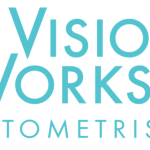 Website Vision Works
Vision Works Optometrists are seeking a talented driven individual for the following vacancy:
VISION WORKS Ballito – 3 years' experience required
Starting date: 1 February 2019
Career Opportunity: Registered Optometrist required with experience. Must have excellent interpersonal skills as well as good administration, sales and communication skills. Partnership Opportunities available for suitable candidates. Competitive salary offered according to experience.
Working hours: Mall hours as per location. Get every alternate weekend off.  Two weekdays off per month for Sundays worked. Alternate Public Holidays worked.
The Vision Works Optometry Group is seeking talented individuals who see a career in optometry where personal development is recognised and rewarded. Career development is monitored and assessed on a regular basis.
Employees are offered training in every facet of practice management and business development. The group values the contribution of each employee and prides itself in taking a personal interest in each employee's career path.
If you have the required level of experience and you are looking for a great opportunity to expand your career horizons, then please e-mail a copy of your CV in confidence to the e-mail address below:
Rene  renev@mwebbiz.co.za