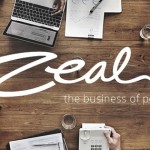 Website Zeal HR
Zeal offers a variety of HR outsourced services
An excellent opportunity has become available to join a well-established Optometry Group is looking for a qualified Optometrist in Bloemfontein, Fochville, Cape Town and Pretoria.
Requirements:
·         Bachelor of Optometry Degree
·         HPCSA Registered
·         Fluent in English and Afrikaans
·         Valid Driver's License
Responsibilities:
·         Conduct eye exams using optometric equipment and general diagnostic interpretation.
·         Diagnose and treat ocular disease.
·         Prescribe, fit, and adjust eyeglasses, contact lenses, and other vision aids.
·         Recommend appropriate patient follow-up and care options.
·         Educate patients.
·         Compile and send patient aftercare reports.
·         Working hours are Monday to Friday from 08h15 to 17h00, and every alternate Saturday from 08h15 to 13h00. Public holidays from 08h15 to 13h00.