The annual Stark-Griffin Dyslexia Training conference took place on the 14th and 15th of September in Three Rivers, Gauteng. There are many words to describe this one-of-a-kind multi-disciplinary event, but the one that tends to come to mind most frequently is "WOW!".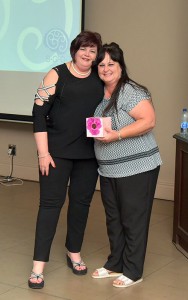 Organizing an event like this is no small feat and to make sure that everything runs smoothly even a bigger challenge. All went off without a glitch thanks to the capable hands of Wanda Geldenhuys.
Sandra Stark, the founder of SGDT lined up an array of experts to enlighten the delegates with their knowledge on a variety of topics.
Multi-disciplinary means that professionals from Optometry, Psychology, Speech therapy, Audiology and Occupational therapy were welcome to attend. Over and above delegates from all these disciplines we also had educators, parents and other interested parties in the audience.
After being welcomed our first topic was Functional Magnetic Resonance Imaging (fMRI) of the Dyslexic Brain. In simple terms we heard how a dyslexic brain lights up when reading compared to a non-impaired brain. It is clear as daylight, a dyslexic brain is very different and it works very differently. This proves that a person with dyslexia is different from the rest of us, and definitely not simply too lazy or dumb.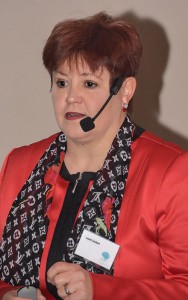 Leoni Joubert, a specialist in paediatric optometry and founder of the Paediatric Training Academy shared her knowledge on Cyber Babies and ADHD with attendees.
The negative impact of screens as highlighted by her had our hair stand on end. We are so quick to hand a child a digital babysitter not thinking of the negative impact it has on eye sight; physical, social and emotional development and even relationships. Every device with a screen, from a television to smart phone, has an impact on the child. In this case the saying less is more definitely speaks true. Less time staring at screens will result in better vision, better health and better relationships to name but a few.
Being ADHD herself Leoni could give us the inside scoop on what it is like, but obviously substantiated by vast research on the topic. Did you know, for example, that medication prescribed for ADHD has an impact on vision, and should be taken when visiting an optometrist to give a true reflection of sight? Interesting to know, isn't it?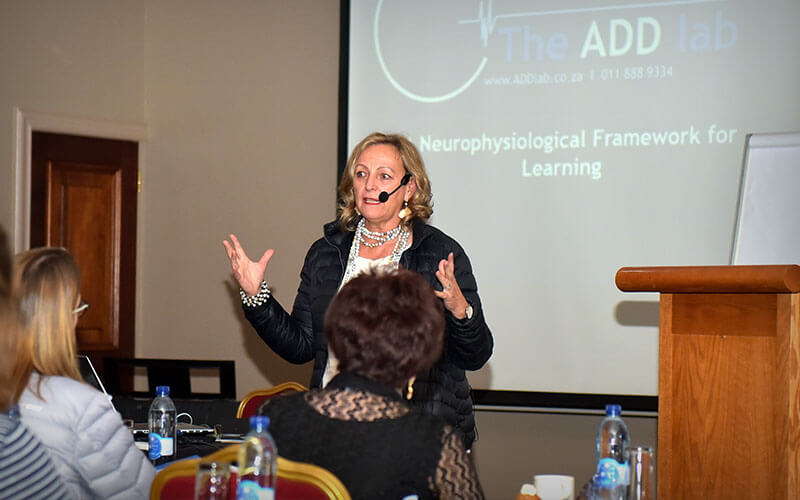 Mitzi Hollander shared her knowledge on the Neurophysiological Framework for Learning explaining how all the underlying structures need to be in place and functioning well before a child will be able to successfully focus on learning. The human body is a complex structure and if the physical parts are working like a well-oiled machine the brain can do what it is intended for.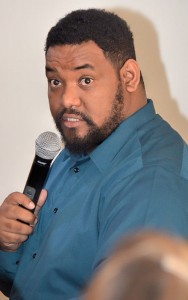 With so much academic information rolling around in our brains it was high time for something lighter. This is where Carvin Goldstone came in.
He is an internationally acclaimed comedian and had us in stitches with his Culture Shock show. Very comfortable in his own skin he shared stories of his life which gave us a new perspective of our multi-cultural society.
Sandra shared her knowledge on Reading at the Speed of Sight and reiterated the importance of reading, even for a struggling reader. She explained the influence of the eyes on the ability to read and how strengthening the eyes is often a starting point.
For those with no background in optometry she gave us introductory information into the inside of the eye and how it works. We had the opportunity to experience 'being dyslexic' with practical activities and had to admit that being dyslexic makes reading and writing very, very difficult.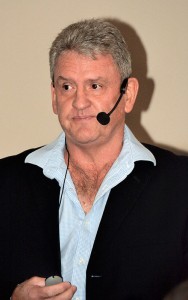 Day two kicked off with the RADA (Red Apple Dyslexia Association) directors introducing themselves and explaining their role in this organization. Inspired by Passion is the motto that drives these people to give of their time, their effort and their resources without compensation. Since RADA is a non-profit organization it relies on donations to make a difference to the lives of people with Dyslexia. Finally meeting the requirements for MyVillage registration earlier in 2018 we can now receive financial benefits in this way which will allow us to broaden the scope of our support.
Professor Wayne Gillan explained the Human Response to Digital Devices to us. He painted a gloomy picture of the effect of computers, television and other digital devices.
Luckily, he also answered the question of "What if I do not have a choice since it is how I work?" He suggested increased working distance and font size as well as screen hygiene; taking regular breaks, using the correct posture and even using the correct chair in an attempt to lessen the effect of working with digital devices for long periods of time.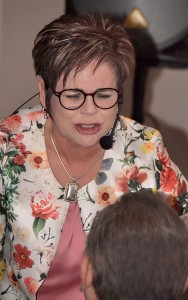 Lynette Beer, well known motivational speaker and blogger for Finesse left us with the question "What is your dream?", again igniting the spark in us, rekindling the dream we have suppressed by simply living from day to day.
She inspired us with her words and encouraged us to surround ourselves with people that can help make our dreams come true. Carpe Diem would be an apt summary of her message.
Dr Halmar and Sister Tessa Geldenhuys provided a musical reprieve, reminding us of the beauty of music and the healing power it brings to our souls.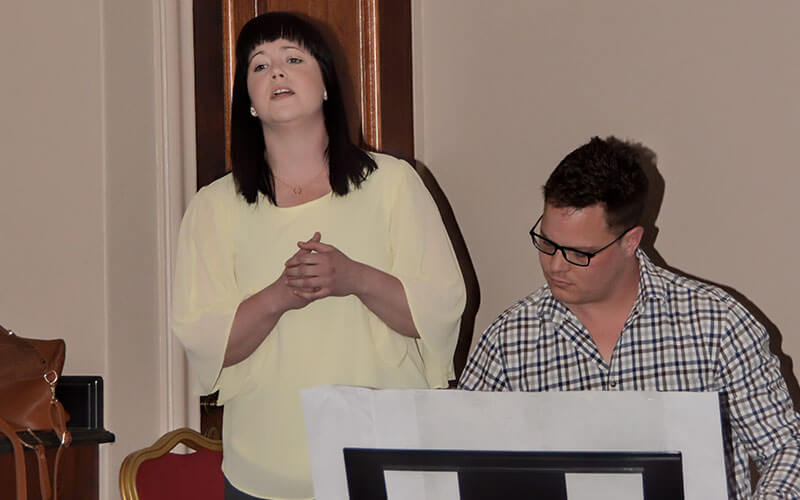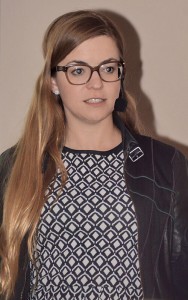 Screen Safe. What is that? Dr Lizzie Harrison enlightened and frightened us. Do you really know what the risks are of sharing, liking or even just being tagged in social media posts? Do you know the impact it can have on your life financially, emotionally, socially and in terms of your career?
If you are not sure I suggest you take the time to find out. You will also be shocked to your core. Nothing digital is safe or private or protected. If you are not prepared to stand up and defend it in a court of law you should think twice about liking or sharing posts or even belonging to a group that makes radical statements.
Learning what to do When Phonics is not Enough was the next point of discussion. How do you help a child to learn to read when sounds don't make sense to them? There are ways that take time to master but ultimately allow the child to become comfortable with reading and more importantly comprehend what has been read.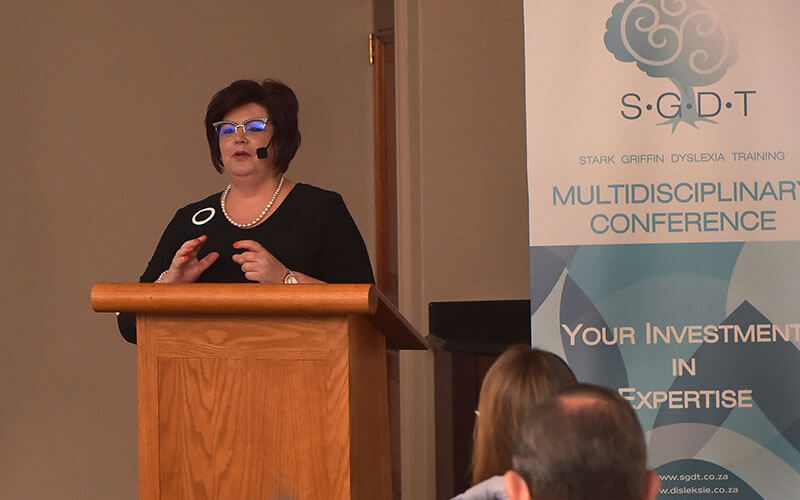 Jacques Vermeulen and Gerda McLachlan provided their perspective on IQ and Dyslexia. I think the most important statement we need to take away from this is that your assessment tools should in themselves not be dependant on reading and writing ability. How can you assess intelligence only with a tool that requires reading and writing when the child has difficulties in this regard? There are so many examples of adults who were told in their youth that they do not have the mental capability to attend university after being assessed by reading dependent tools. These adults proved their assessors to be incorrect, not believing that they should be defined by a test that is prejudiced against people with dyslexia.
A trip down Dollywood had many of us reaching for tissues. Standing in front of us where nineteen of the twenty-three Dyslexics represented in the newly launched book "It is me" that tells the stories of South African people, adults and children, that are prepared to stand up and say it for all the world to hear, "I am dyslexic". With ages ranging from 10 to 70 it is clear from the life stories of these individuals that living with Dyslexia is hard and challenging and heart breaking at times, but also wonderfully rewarding. Dyslexia taught these people determination and perseverance. They live with a motto of 'never say die' and fight every step of the way. Their achievements are proof that they do not accept being told 'you cannot' but rather go with a motto of 'I can and I will'.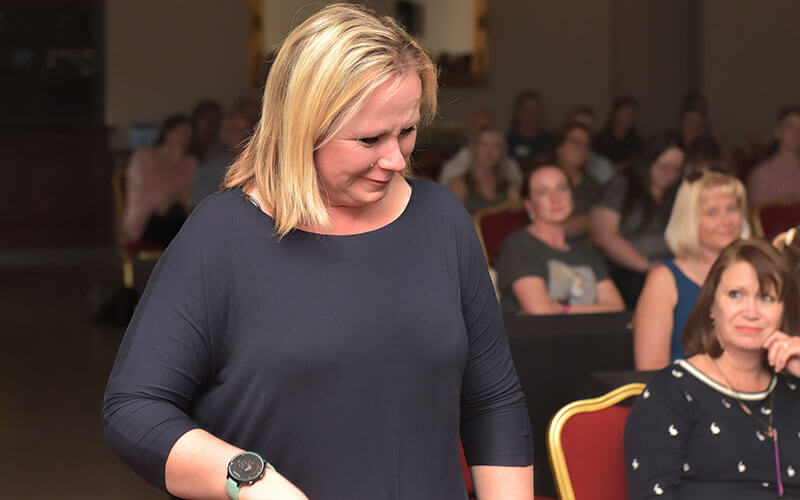 This book is dedicated to Dr. George Snyman, a young man who was told he is too dumb to go to university and proved everyone wrong by qualifying as a veterinarian specializing in orthopaedics. He tragically lost his live on the 15th of August 2018 in a freak helicopter accident while darting game in Queenstown. You might have seen reports of this accident on social media. He was dyslexic and a voice for others like him, speaking up about his struggles, proud of his achievements. He had to work double as hard to achieve them which makes all of his accomplishments so much more profound.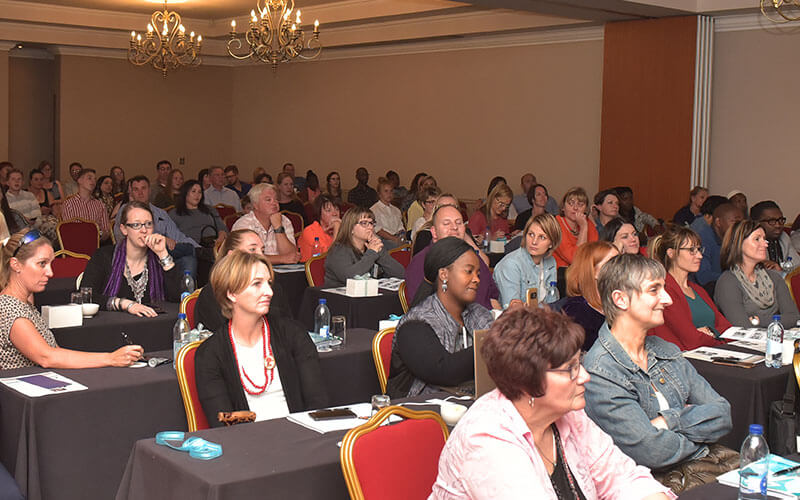 Two days of being bombarded with an unbelievable amount of information left us with much to ponder and mull about. We learnt so much and have to admit that we should never stop empowering ourselves, so we can be our best and give our best, to every single person that crosses our path.
Be inspired by passion, that is probably the most important attitude to have if you really want to have a positive impact on the lives of those around us.
For more information on Dyslexia please feel free to contact RADA on info@dyslexiasa.org.
If you are interested in obtaining the book with the success stories of our dyslexics please contact Anel Opperman at 076 835 0385.
An event like this would not be possible without the support of our amazing sponsors. To each and every sponsor, we appreciate your support and hope to see you again at an SGDT Multidisciplinary Conference in the future.
HOYA
Nano / Heila
Danker
MyOptics
CooperVision
Jubilearn
RADA & Die Rooi Appel
RADA & Die Rooi Appel