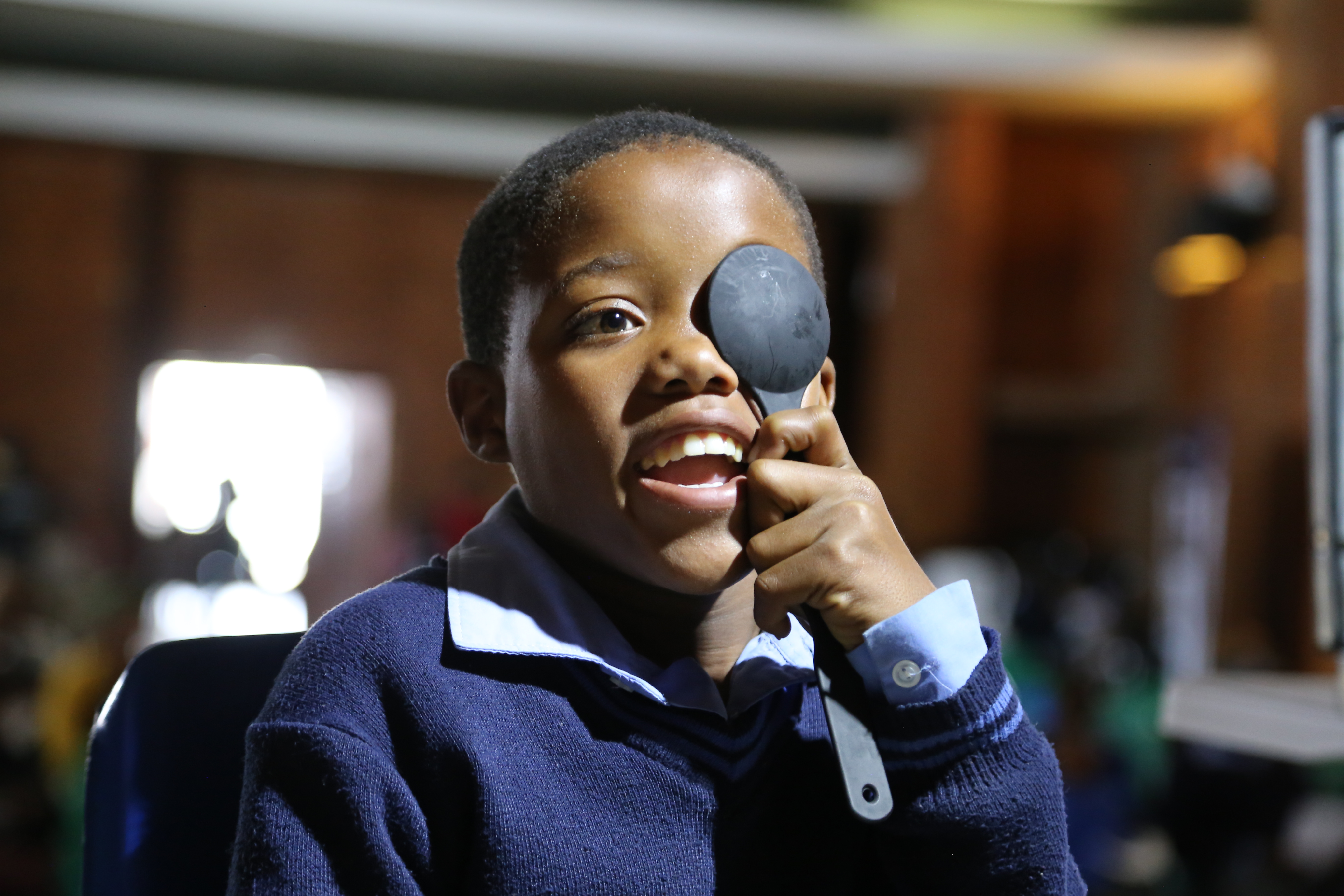 DRIVE FOR SIGHT – SUNDAY 20TH OCTOBER 2019 – FRIDAY 25TH OCTOBER 2019.
#bhviafricaputtingvisionfirst
World Sight Day is celebrated on the 2nd Thursday in October annually with this years' call for action being ''Vision First''. Brien Holden Vision Institute Africa dedicated a week in response to this call by embarking on a Drive For Sight where the team covered over 2900 kilometres from Sunday the 20th October to Saturday 26th October. This exciting weeklong awareness ''Drive for Sight" journey to put ''Vision First'' saw the team travel from Durban ( KZN) to Mthatha (Eastern Cape) to Lady Frere (Eastern Cape)  to De Aar (Northern Cape) to Bloemfontein( Free State)  to Ekurhuleni (Gauteng) then returning to Durban on the 26th October.
Eye screening activities will be carried out at the various locations, and very importantly we will be advocating and raising awareness on the importance of vision and eyehealth #visionfirst.
The World Report on Vision (WRV) was released by the World Health Organisation (WHO) on the 9th October 2019. It is stated that '' The World report on vision is directed at ministries of health, development agencies, civil society organizations and researchers, practitioners and policy-makers from the field of eye care. It is hoped that by shaping the global agenda on vision, the report will assist Member States and their partners in their efforts to reduce the burden of eye conditions and vision loss and achieve the Sustainable Development Goals (SDGs), particularly SDG target 3.8 on universal health coverage.'' Brien Holden Vision institute as a member of the International Agency for the prevention of Blindness will during our Drive for Sight campaign raise awareness around this newly released reports so that our partners and government can seriously consider the recommendation stated within this report.
Petronella Nichols, Brien Holden Vision Institute's Africa Regional Director emphasized the importance of this awareness: ''Research has shown us that more than 75% of vision impairment is avoidable. We can only change this fact if we continue to work together and answer the call to put Vision First. Most often all that is needed is a pair of glasses and a child can see the blackboard more clearly and just like that one barrier to learning has been removed, yes let us put Vision First!''
We are pleased that North Motor Group will be supporting us with vehicles to transport us on this important Drive.
Our Drive for Sight journey will see us screen school children and adults (approximately 200-300 per location.) Those identified as needing glasses will be provided with them free of charge. Others who require further treatment which cannot be provided on the day will be referred to the closest institution that will be able to assist them. We will be working closely with the Department of Health at all locations.