Known as the world's leading performance eyewear brand, Oakley is worn by world class athletes across the globe and, soon, Team SA will join the ranks of these elite sports heroes in Tokyo, Japan.
SASCOC Acting CEO, Ravi Govender added, "The best opportunity for our athletes to be podium winners cannot be compromised and this includes when it comes to their kit. The Oakley technology, proven by its popularity amongst high performance athletes, enables athletes to perform at their optimal levels. We are also grateful to Oakley for the contribution in resourcing the delivery of Team SA to the Tokyo Games."
Corey Hill, Global Head of Sports Marketing for Oakley, says: "Our goal has always been to ignite human possibility. As Team SA's Official Eyewear Partner, Oakley is proud to be supporting South Africa's top athletes in their quest for sporting glory on the world stage.
Oakley aims to target athletes competing at the highest level with functional designs that support optimised coverage and impact protection, Oakley's innovative lens technologies, such as the Prizm™, enhances colour, contrast and detail to greatly improve an athlete's performance in any activity. With this at the core of each Oakley product, athletes on Team SA will each receive one of Oakley's best selling, iconic styles as part of their official Olympic Games uniform.
"We hope South Africa will join us in supporting Team SA as they embark on an Olympic and Paralympic Games unlike any before and return to our shores bearing gold and glory," concludes Corey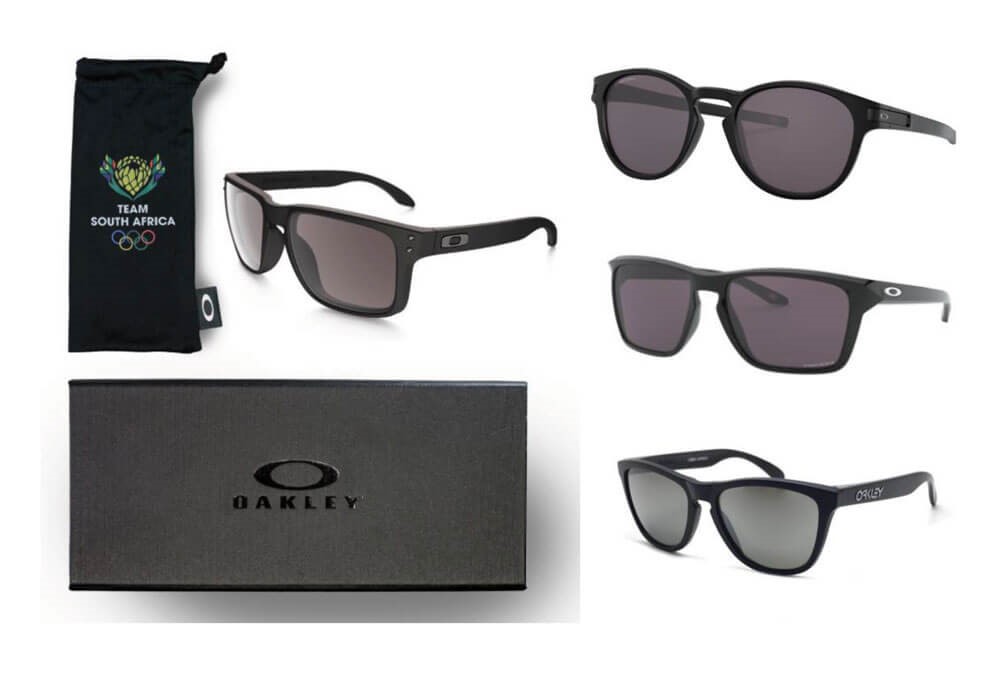 Each Team SA athlete will receive an Oakley commemorative box, Team SA Microfibre Bag and a pair of Frogskin , Holbrook, Latch or Sylas with Prizm lenses.
For any support or further information:
LUXOTTICA HEAD OFFICE – 0861 486 100
LUXOTTICA CUSTOMER CARE – 0861 486 100 Option 1
https://my.luxottica.com order and learn online 24/7